Bikemaker was officially formed in July 2012 by bike and cycling enthusiast Russ Hadley.
A lifelong held fascination with riding and fixing bicycles has meant Bikemaker evolved as opposed to being a planned business venture and is still driven by a passion and love for bicycles.
Based in the heart of Bristol, the UK's first cycling city. Bikemaker offers Cytech qualified bike and wheel, building, repairs and servicing as well as bicycle sales. Bikes for sale in Bristol include bicycles for children and adults, come in a range of brands, colours and styles and are always serviced and finetuned for optimum performance.
There is a strong focus on recycling, converting and reconditioning of bicycles. Expect a more bespoke and personal approach with emphasis on keeping you involved with why and what work is being carried out to your bicycle in the Bikemaker workshop.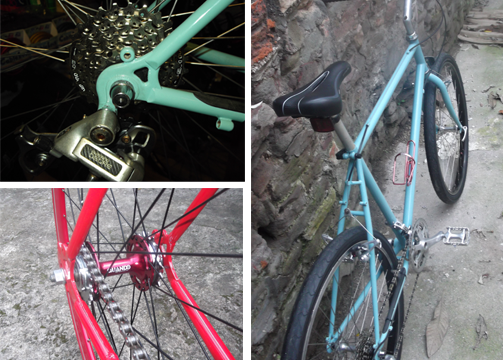 Bikemaker doesn't charge V.A.T and in comparison to most high street shops has lower overheads so you can enjoy much lower prices.
At Bikemaker you pay only for necessary work completed to your bicycle. Parts are charged separately or if preferred you may provide your own.
A free bicycle assessment and price estimate is offered, and free local collection and delivery of your bicycle.